Master Video Productions, Inc. was established in 1982 and has since positioned itself as the Mid South's "one-stop" location for video productions, closed captioning, film and videotape conversions, CD and DVD duplication, audio conversions and enhancement and much more. All pre-production, production and post-production services are available including the latest in web videos. Our experienced and award winning in-house and freelance staff have the knowledge and expertise to take your project to the next level. And best of all, it's done "on time" and within budget.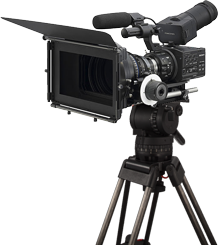 Sony CineAlta line EX-1 HD broadcast cameras are utilized for raw footage acquisition and Final Cut Pro workstations for post. Our in-house studio is perfect for green screen or backdrop shoots and our prices are very affordable. Email or give us a call for a free quote on your next project. Discounts are available for nonprofit organizations.
Please visit our Customers page for a detailed list of our clients or the Customer Testimonials page for more information.
"Two factors are responsible for our success and longevity. We make it a priority to utilize the latest in technology and we always treat every client the same, no matter the size of their project. I truly believe these are the reasons that our customers keep coming back...many for over 28 years. There's no reason to go anywhere else. We do it all. Just remember, if it's video, we do it."
-Jonny Filsinger (President)